Final Days of Production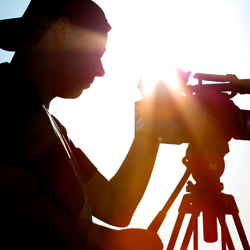 You read it right!  We've been filming for well over a year and are now entering our final weeks of production!
Let me tell you…  we have a plethora of unbelievable footage that we are cutting together.
Throughout the journey, we have met and worked with an incredible list of Bitcoin community movers, shakers, and members, and we've made sure to leave our mark wherever we go.
We've gotten to visit several incredible places around the world and somehow always seem to be filming at the right place at the right time.  We can't wait to finish up these last few trips and dedicate all of our time to the post production process.  After that, it will be available for your viewing pleasure!
One element that we are still putting together is animation.  We want to do 2 Animated segments within the film with characters and scenery…  We would always prefer to work with someone within the Bitcoin community if at all possible, so if any of you are brilliant animators or know someone who is, please contact us here on the website and we will get right back with you.
We will continue to post updates here on BitcoinDoc.com (also known in it's long form as http://www.TheRiseAndRiseofBitcoin.com) and will post updates on our Twitter page as well.  http://www.Twitter.com/BitcoinDoc
As always, if you have an amazing story to tell, please don't hesitate to contact us!  But make is quick!  The cameras will only be rolling for a few more weeks.
All the best,
The production crew
"The Rise and Rise of Bitcoin"