#1 Documentary on iTunes & Bitcoin Contest Winner Announced!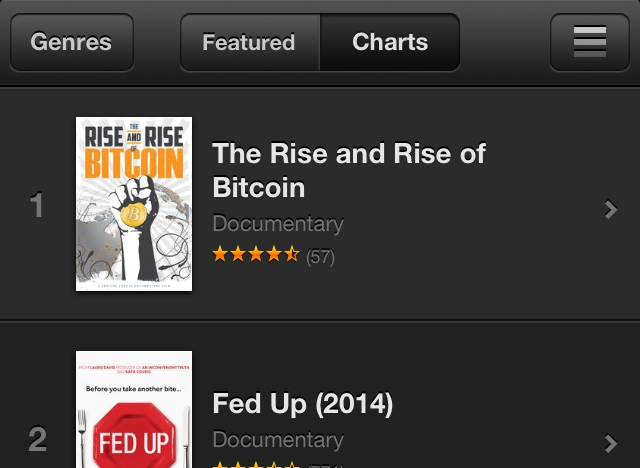 On October 10th 2014, "The Rise and Rise of Bitcoin" was officially released worldwide! We've always hoped that this film would reach a broad audience, and we are ecstatic to see that in its first week, it has become the #1 documentary on iTunes!
Thanks so much to all of the viewers for making it happen!
We'd also like to announce that the winner of the iTunes Pre-order Free Bitcoin Contest is... Alexandre Gingras from Canada! Congratulations on your 5 BTC prize!